LA Weave Hair Extensions Offer from Abstract Hair Design
Step into 2019 with the hair you truly love with our LA Weave hair extensions. We are proud to be the official LA Weave authorised technicians, delivering you with high quality hair which is expertly weaved into your own hair.
LA Weave hair extensions are the perfect solution to clients who struggle to grow their hair or have fine hair. Our hair extensions instantly add volume, length and glamour and are easier to maintain than you may think. Our experienced team can help advise you on the right extensions for your hair and how best to maintain your beautiful new hair for as long as possible.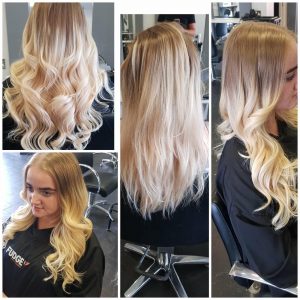 New Year Offer:
Get 25% off the price of fitting your new LA Weave into your hair with Abstract Hair Design. 
Our LA Weave hair extensions start from just £130 and require being woven into your own hair, with weaving starting from £40. Your LA Weave package takes around 2 hours to complete and includes a wash and blow.
Give us a call on 0151 327 3377 to book/for more information. This offer is valid until 28 February 2019.