New Year New Locks with Abstract Hair Design
Fabulous January offers not to be missed.
As we go into 2019 we want to help all of our clients achieve the hair they want and love. We have a range of New Year offers to suit all of our clients, so give us a call on 0151 327 3377 and book your next appointment.
30% off Colours: Beautiful hair colour is essential in drab January, so enjoy 30% off every Wednesday with us.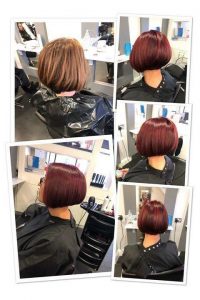 Bold Colours: Why not take the plunge with one a bold vibrant colour to really stand out in the crowd. Our experienced stylists are on stand to offer advice on choosing and maintaining your colour.
50% off new client cut and blows in January: We love welcoming new clients to our salon, so are pleased to be offering them 50% off their first cut and blow with us. Already a client with us? Why not share with a friend and introduce them to the salon.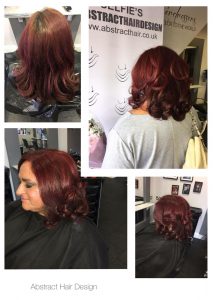 £80 Smoothing treatments in January: Our Nanokeratin smoothing treatment transforms unruly hair into beautifully shiny, sleek, repaired hair, which is easy to manage. Suitable for all hair types it eliminates bad hair days for up to 12 weeks. Only £80 on Mondays and Tuesdays throughout January.
Offers are valid until 31 January 2019.
To book call us on 0151 327 3377
More about Nanokeratin Smoothing Treatment
Why should I choose it?
The Nanokeratin treatment is a semi-permanent hair repair and smoothing system that locks in colour and transforms dry, damaged or unruly hair into stronger, repaired hair with less improved and improved elasticity that's easy to maintain and looks and feels incredible.
Your hair will be infused with natural keratin restoring condition and health. Very curly hair will relax, substantially reducing the time needed to "tame it" every morning (but don't confuse this treatment with permanent straightening). This treatment is suitable for all hair types from over stressed, over coloured hair to untouched virgin hair giving you a glossy, manageable mane. Hair is left with a naturally glossy finish with lots of movement and ready for styling.
We use Nanokeratin System Smoothing Treatment for this treatment – the UK's leading smoothing product and many top-notch award winning salons agree! Nanokeratin System has developed a unique Biomimetic technology where-by it breaks down keratin to a micro molecular size enabling it to penetrate into the hair shaft. It complies with all EU and UK standards, and is non-harmful and fume-free.